Australia's most-improved childcare management software
Simplify and streamline admin with Office, our innovative, cloud-based childcare manager software—part of our comprehensive suite of childcare tools
Streamline enrolment and waitlist processes
Manage bookings and occupancy conveniently
Save time with automated CCS submissions
Provide families with flexible payment options
TRUSTED BY THOUSANDS OF SERVICES ACROSS AUSTRALIA
"Xplor is really efficient and there's lots of support for help." – Natalie Underwood, Minnows Early Learning
Bookings and occupancy management
Quickly access gap and session fees, CCS estimates, attendance, health and contact information for children in your care.
Office's dashboard lets you mark attendance automatically, add and delete bookings and monitor occupancy to easily spot early warning signs.
Over 30 detailed reports and audit logs help you accurately evaluate your service's performance.
Automated CCS submissions
Office eliminates the need to manually enter attendance at the end of the week. Digital attendances update automatically, providing you with an accurate, up-to-date single source of truth.
Less time spent chasing government subsidies equals more time providing top-quality care.
Enjoy a streamlined, digital CWAs process with instant submission of enrolment notice to the Government.
Streamlined enrolments
Save time and effort by digitising the enrolment process. Get the information you need in the beginning to simplify and speed up enrolments.
Customisable enrolment forms with required fields ensure you get complete enrolment details.
Require mandatory documentation submissions, including immunisation records and anaphylaxis plans.
Enjoy automatic integration, automated enquiry handling and waitlist management.
Convenient and flexible payment options
Automate mundane financial tasks to reduce human error, save time and decrease costs.
Receive payments via credit card or direct debit with our integrated payment solution—choose the payment option that meets your needs.
Improve your CCS cash flow with Office by automating debt collection, and guaranteeing weekly payments to your service.
Office automatically charges your rolls and uploads payments to the gateway.
See how services like yours are
saving time on admin

and streamlining processes with our childcare management software
Case Study
Large-scale childcare provider saves big with Australia's best childcare management software
Catholic Early EdCare increases cost-efficiency and streamlines admin for management at over 130 services, saving up to 40 hours a month with Xplor Education's childcare management software programs.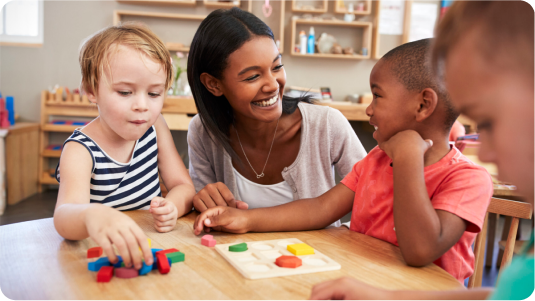 Automate more admin

with Office

Focus on areas of your business that require your attention and let our childcare management software automate your tedious, day-to-day administration tasks.
Streamlined childcare management software
From enrolments to digital attendance to CCS submissions, childcare admin work has never been this painless.
Complete childcare management ecosystem
The Xplor Education childcare management software programs are designed to work seamlessly across all your daily tasks. Our childcare manager software connects to our educator and family platforms, providing a seamless experience for administrators, educators and families.
Protected by bank-level security
Ensure your data is safe while future-proofing your service with our AWS-based cloud platform that provides a faster, smoother and more reliable experience.
Single, experienced support team
Our knowledgeable customer service team is committed to bringing you the best experience possible via phone, email and live chat assistance.
Here's why our customers think Office is Australia's
best childcare management

software

Learn how childcare providers have improved efficiency in their day-to-day operations with Office, our childcare manager software, by taking advantage of its smart features to automate processes and save time and resources.
The regular communication regarding updates is valuable and promotes further learning and discussion at service level on a regular basis…If they say they're going to do something and it's scheduled to happen, it happens.
ALICIA PRATT
The Y Ballarat OSHC Services
The parents have said it's just so easy and they're loving it. Xplor makes my job easy too; I can see what payments are coming out each week, I can adjust them, I have more control and the usability is amazing. I love Xplor with pure passion.
BERNADETTE LEEDHAM – LDC
Centre Manager, Cribb Street Childcare (QLD)
Xplor is really efficient and there's lots of support for help.
NATALIE UNDERWOOD – LDC
Centre Manager, Minnows Early Learning (VIC)